The Petersham Common Conservators comprise six ward Councillors and three elected from the Vestry, i.e. resident in the parish of Petersham.
Please contact us if you are interested in standing for election as a Vestry Conservator.
List of current Conservators, as of June 2022:
Council conservators:
Andree Frieze
Penny Frost
Gareth Richards
Chris Varley
Paulina Vassileva
Richard Warren
Vestry conservators:
Julia Bailey (Vice-Chair)
Jo Chambers
Jonathan Wheeldon
Other roles:
Interim Chair: Pamela Fleming
Woodland Manager: Ken Mackenzie
Treasurer: David Holness
Secretary: Penny Martin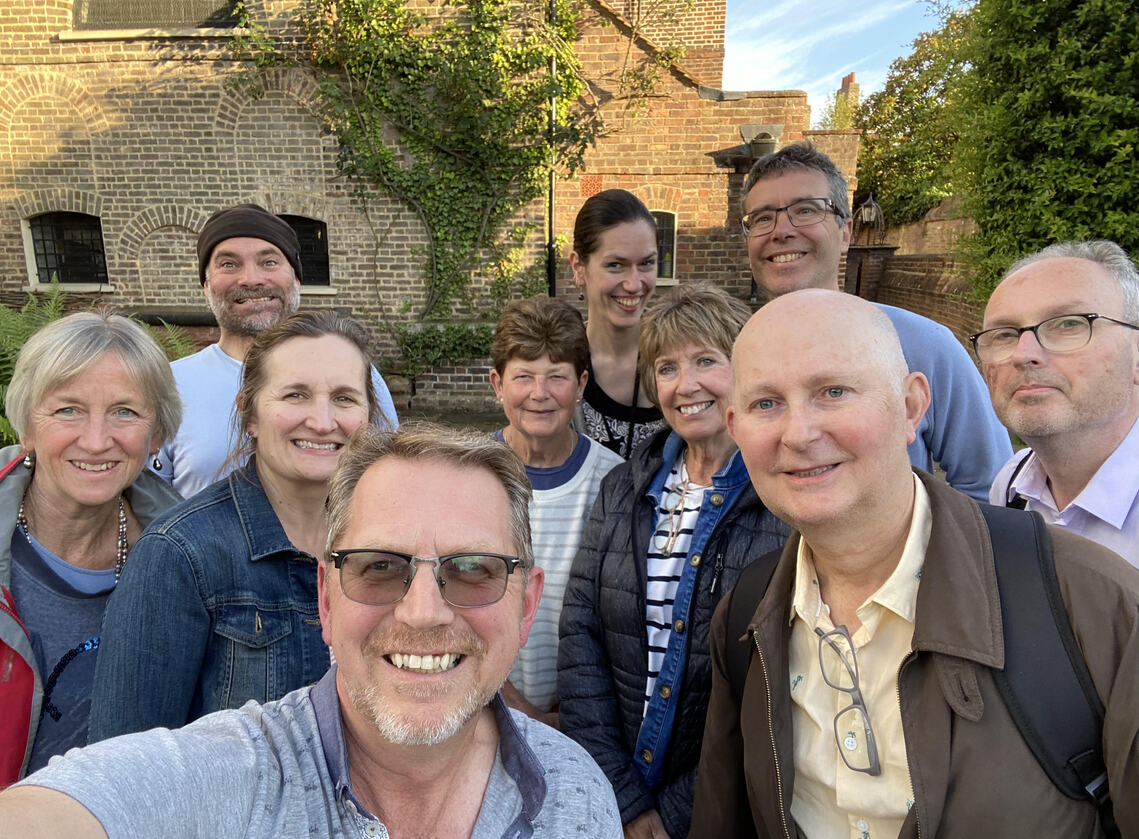 Conservator meeting June 30th, 2022. From left: Julia Bailey, Ken Mackenzie, Andree Frieze, Jonathan Wheeldon, Penny Frost, Paulina Vassileva, Penny Martin, Gareth Richards, Chris Varley, Richard Warren.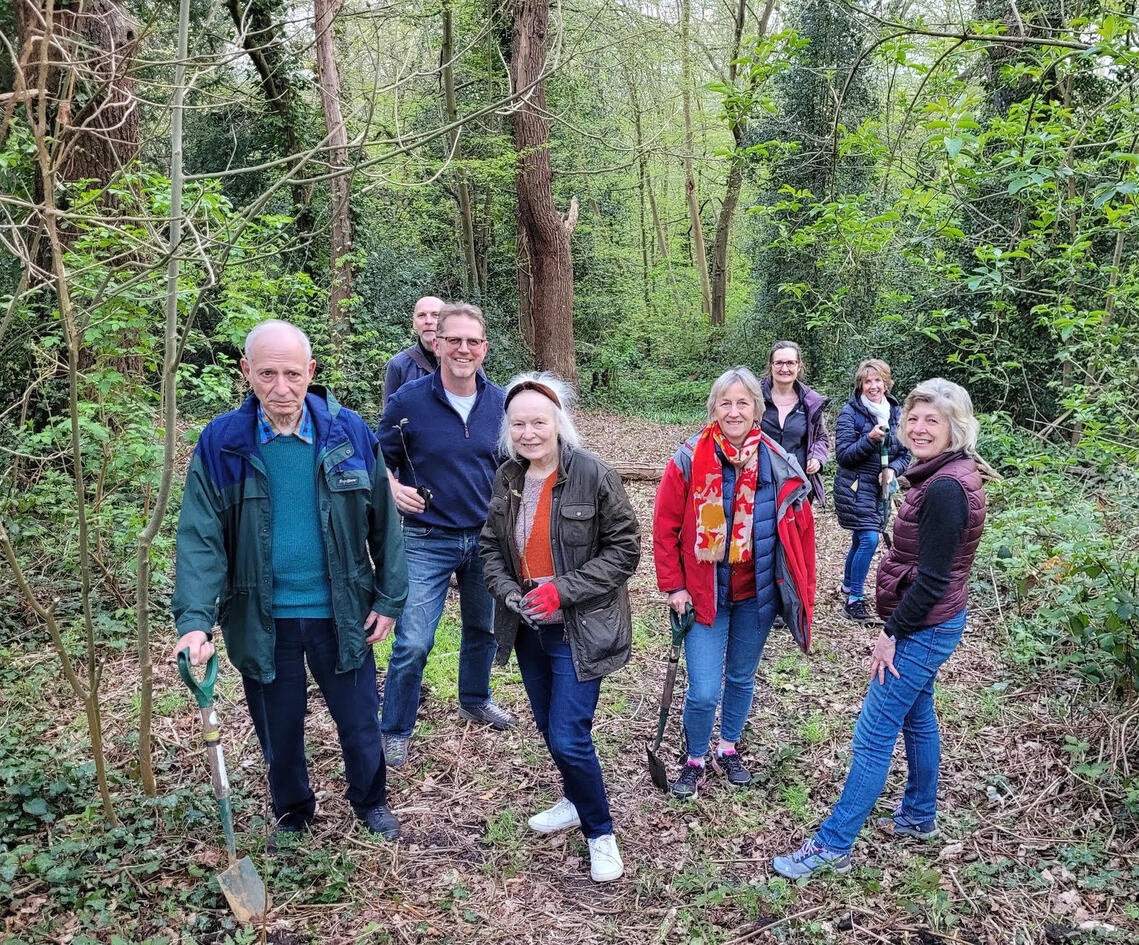 Planting new trees, April 2022. From left: Peter Buckwell, David Holness, Jonathan Wheeldon, Pamela Fleming, Julia Bailey, Andree Frieze, Penny Martin, Jo Chambers