Petersham Common Woods encompass 17 acres of woodland which forms part of Richmond Hill, tucked in between Richmond Park and the the river Thames, bordered by Star & Garter Hill and Petersham Meadows. It is designated as a Site of Metropolitan Importance for Nature Conservation. It is listed as a National Nature Reserve in recognition of its high density of veteran and ancient native trees and for its diverse flora and fauna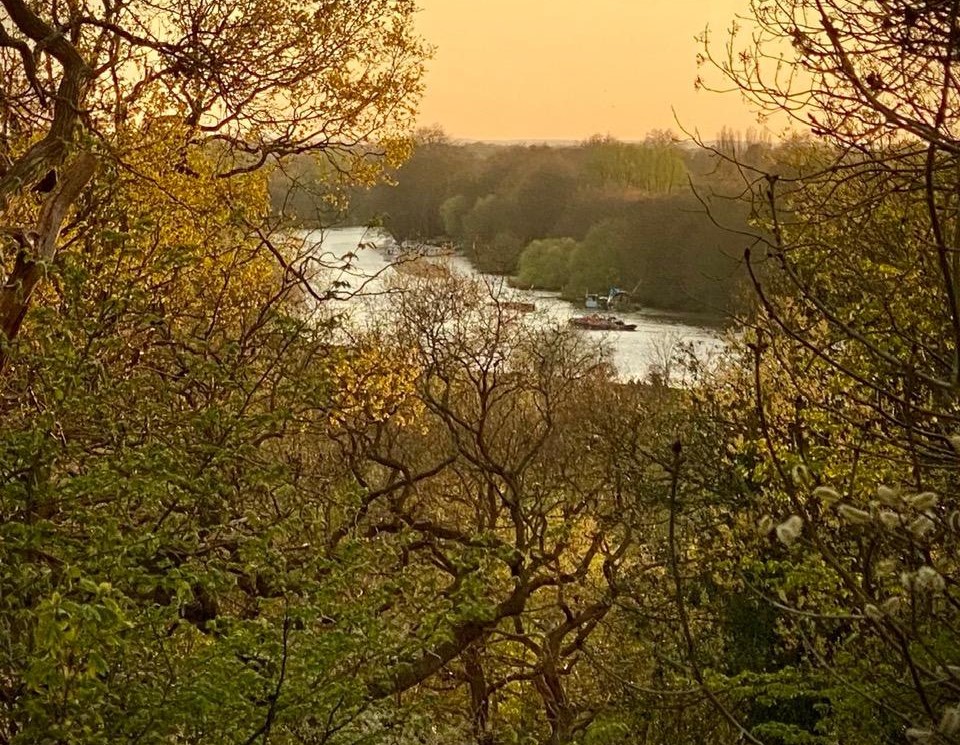 River Thames from Petersham Common Woods (April 2021)
The land was transferred to Council ownership for community benefit from the Earl of Dysart in 1900 (see History section). The ancient oaks scattered throughout the Common echo its history. A network of paths, sloping down to the famous water meadow, contributes to the extraordinary feeling of being the countryside whilst being so close to London. It attracts a wide variety of birds and habitat for a range of common woodland mammals and in spring you will find a magnificent display of native bluebells.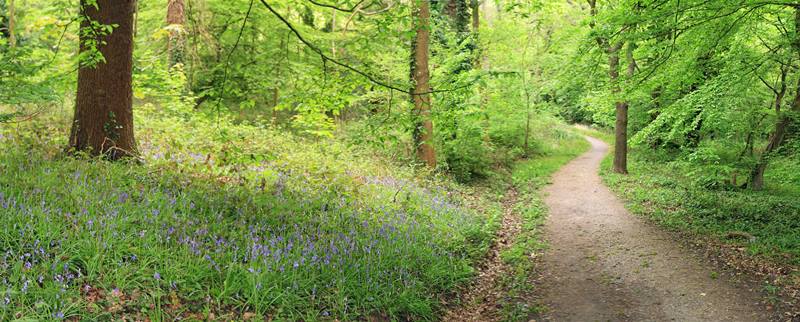 Petersham Common Bluebells along the trail

Petersham Common bench bluebells
To discover more about the woodland, how it is managed and how to get involved in its conservation, please visit the other sections of this website.
Map of Petersham Common Woods