2020 we planted 3,200 wildflowers to help augment the diversity of the woodland and to provide some vital food sources for invertebrates. These also provide colour that we enjoy seeing!
We continue to plant wildflowers to encourage bees and other invertebrates. 2021/22 we added 600 "in the green" native bluebells and 300 red campions to the recently prepared sweet chestnut and hazel coppice glades. Bluebells should flower in April, followed by red campion and the beautiful blue bi-annual wood forget-me-not. These help to diversify the woodland herbaceous layer and to provide vital food sources for invertebrates.
Mushrooms are a welcome aspect of our protected natural habitat. Petersham Common has one of the highest concentrations of ivy broomrape in the UK and is an unusual plant having no chlorophyll and living a parasitic life off ivy. The flower appears in mid and late summer.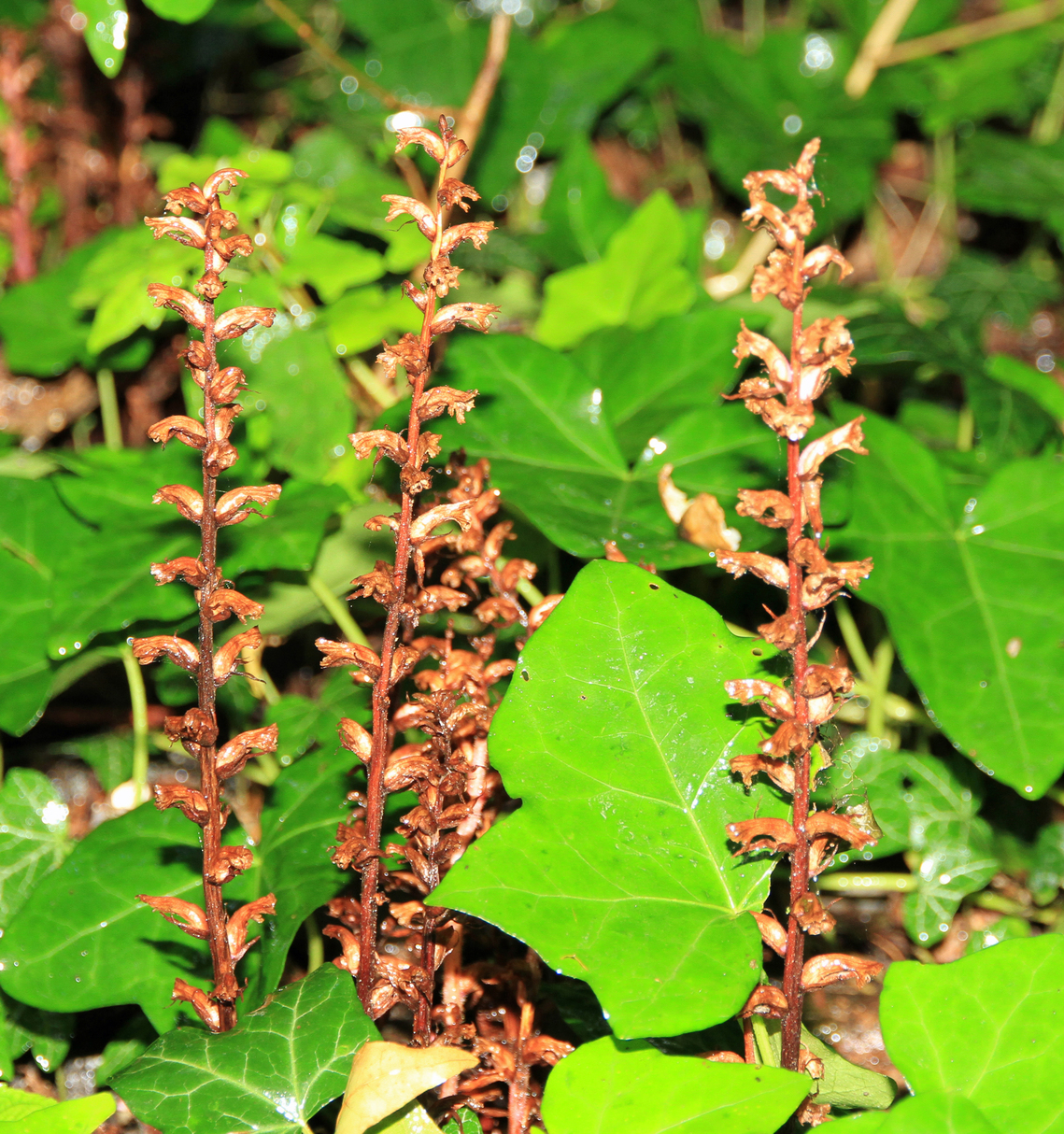 Ivy Broomrape (Orobanche hederae) along Dysart Path